AREA 51; Even Brands are Participating in Setting Aliens Free
Ohh Internet, the love child of humor and popularity, just can't stop giving us viral content. Each day we find something exceptionally ridiculous making ways on the internet. And by internet, I mean social media platforms like Facebook, Instagram, and Twitter. Just when you think that one trendy topic is coming to its end, you find a hilarious meme session making the subject revived. Even the matter of serious concerned is made funny, thanks to a large number of meme creators on social media sites. By now, I believe, my readers are form 2019 and are not searching for  "What's a meme?" on Google. So without defining the obvious let's have a look at the currently most popular area of the world, AREA 51. 
Like any other social media user, I too woke up finding myself in a whole new world. A world where my news feed was bursting with memes, videos, and blogs about AREA 51. However, after realizing that I have no clue what this is, I started recognizing my existence in the world. How can something that's trending all over social media sites is oblivious to me? So if you are someone who is still not familiar with the hottest topic of the internet, then read further my dear friends. 
What Do We Know About Area 51? 
Apart from being the source for hilarious meme production, here are all the facts and weird things we know about the AREA 51: 
Area 51 is a U.S. Air Force military installation located at Groom Lake in southern Nevada.

Area 51 is an active military installation. It is administered by Edwards Air Force Base in southern California.
However, what builds curiosity in me is why is it called AREA 51? What's associated with the numbers? 
Well, our curiosity won't come to end as there's no particular information regarding this. 
Why has Internet Gone Crazy for Invading AREA 51? 
From past few days Facebook is packed with excited people planning to storm into AREA 51. The parody event has almost  1 million people participating in the plan to storm the military base Area 51. Area 51 is associated with aliens conspiracies.  Therefore, people are excited to meet their alien 'friends" by setting them free from the US military. 
Before you think that Facebook parody event is nothing serious, read this further: 
The U.S. Air Force quickly released a warning. The warning actually, like literally, discouraged anyone from actually attempting to enter the top-secret area. This happened for real! Not a parody warning!
However, this didn't stop the meme creators and trolls on the internet, which tried to troll the military. And that's brave. 
Facebook was soon filled memes encouraging people to steal animals and make their way towards AREA 51. The description of the event says that "they can't stop all of us." 
Brands, Marketing and The Joke Killer:
However, more than trials and meme creators we have the hilarious and wanna-bee trollers on the internet called brands. Yep, brands. 
Social media marketing of these brands have ruined the joke but just for their efforts, we are here to present you some of the brands and their "JOKE" about area 51: 
1. Burger King:
attn people storming Area 51: if they tell you to bring them to your leader, remember who's king.

— Burger King (@BurgerKing) July 12, 2019
Well, this is narcissism on the high level. It has been a long time since you've been de-throwing, Burger King, so yeah. 
2. Xbox
storming area 51, who's in? 👽 pic.twitter.com/VYQMZ7cpgc

— Xbox UK (@xboxuk) July 15, 2019
Guess who's running for a paycheck? 
3. Oreo
The only peace offering accepted by aliens at Area 51. pic.twitter.com/oiMpBD4VHy

— OREO Cookie (@Oreo) July 16, 2019
I don't think aliens would like the invasion and later celebrate it with us by having an oreo. Just my opinion. 
4. Moon Pie
Free MoonPies in Area 51

— MoonPie (@MoonPie) July 14, 2019
Well, you could have done better but I guess the competition was of who ruins the joke badly.
5. Steak-umm
aliens

— Steak-umm (@steak_umm) July 14, 2019
Our reaction to this: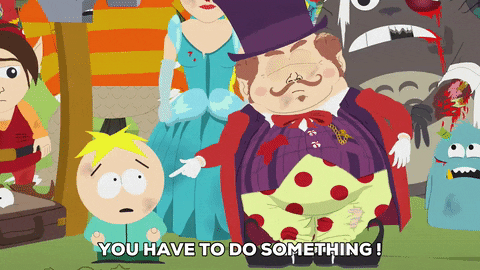 Some of these branding tactics have made me speechless, so that's all or today folks. 
Don' t wait for me to end this article with an AREA 51 joke. 
I am not a joke killer.